Perched on the highest point of the magnificent caldera ridge, in picturesque Imerovigli, the White Santorini boasts breathtaking vistas of the Aegean Sea, the volcanic islet of Thirassia, the colorful village of Oia and the legendary Santorini sunset. Expanding in three levels, the complex offers luxury suites (and villas), many with the largest sun-terraces you will find in Santorini, and most with a private hot tub or a pool.
Lying on the highest point of the caldera, White Santorini enjoys an idyllic location with breathtaking views in one of the most scenic villages in Santorini, Imerovigli.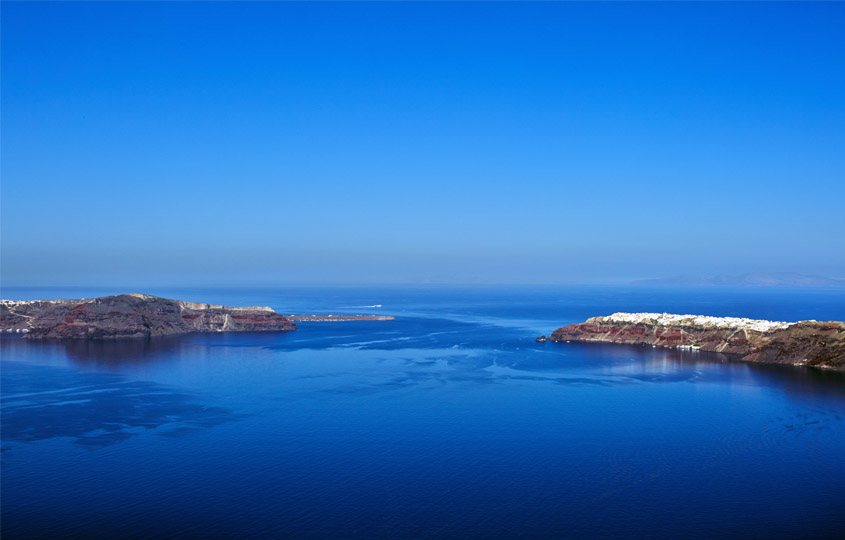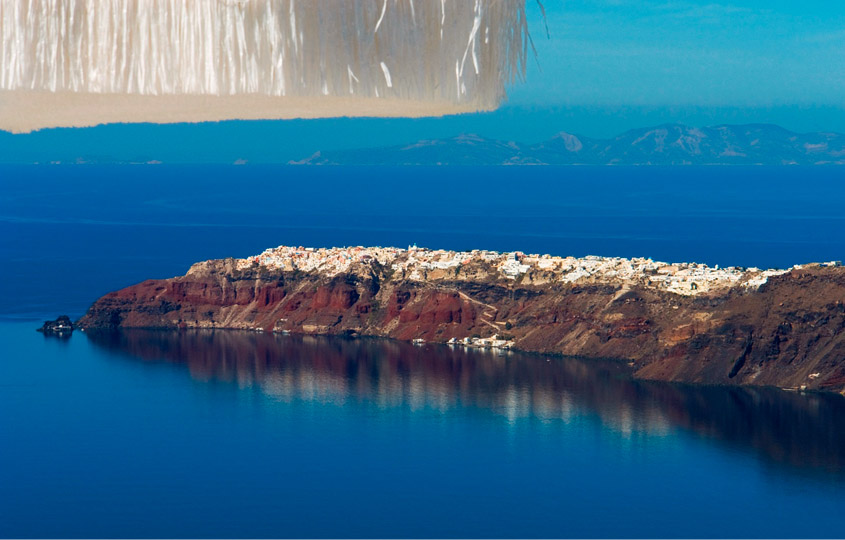 CYCLADIC ARCHITECTURE
ELEGANCE IN SIMPLICITY
The authentic Cycladic simplicity, which White Santorini upholds with a passion, emphasizes the feeling of peace and purity through its effortless elegant aesthetics. The sophisticated Cycladic architecture highlights the sense of space, creating the perfect ambiance to let go of whatever weighs you down, and feel free to be yourself!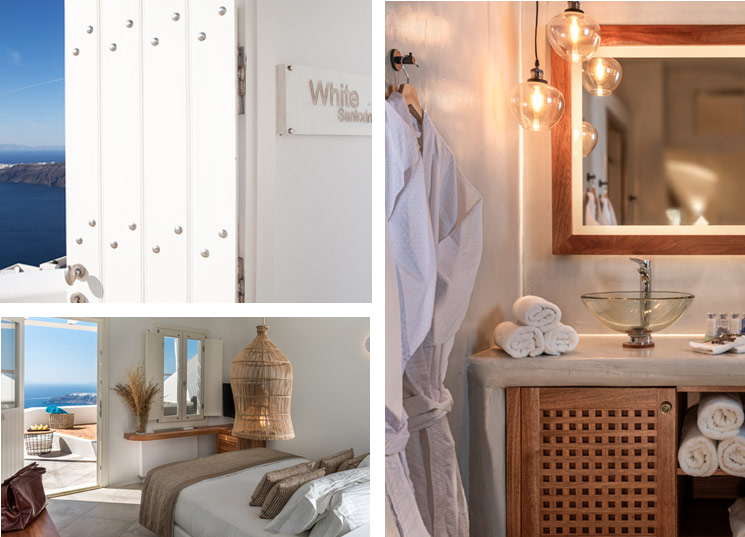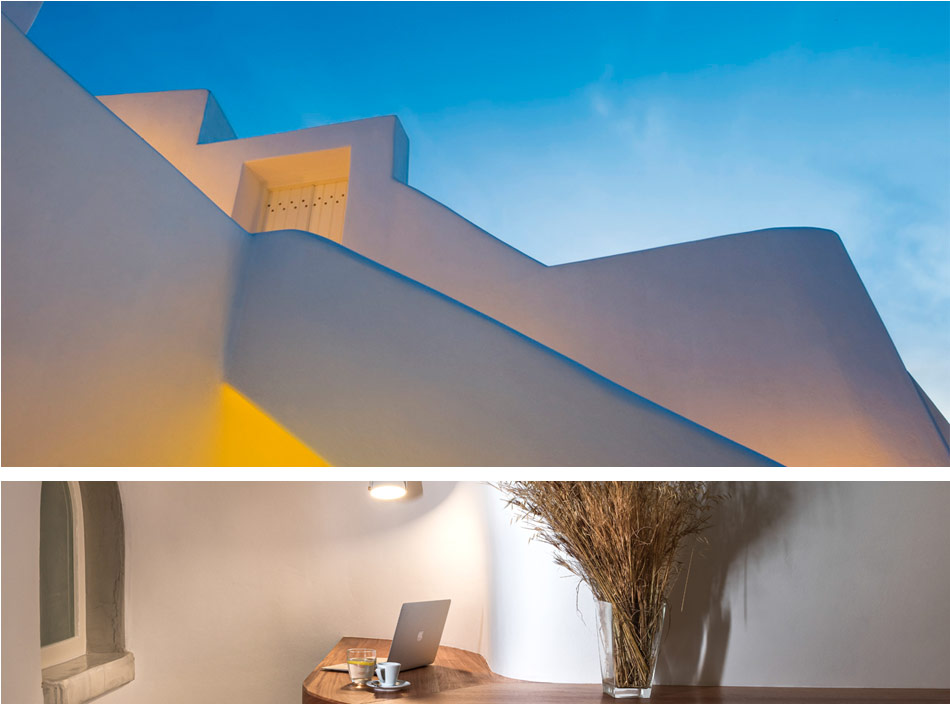 OUR BREAKFAST
COMES WITH OUTSTANDING VIEWS
Start your day with a delicious breakfast and an outstanding view of the deep blue sea and the caldera.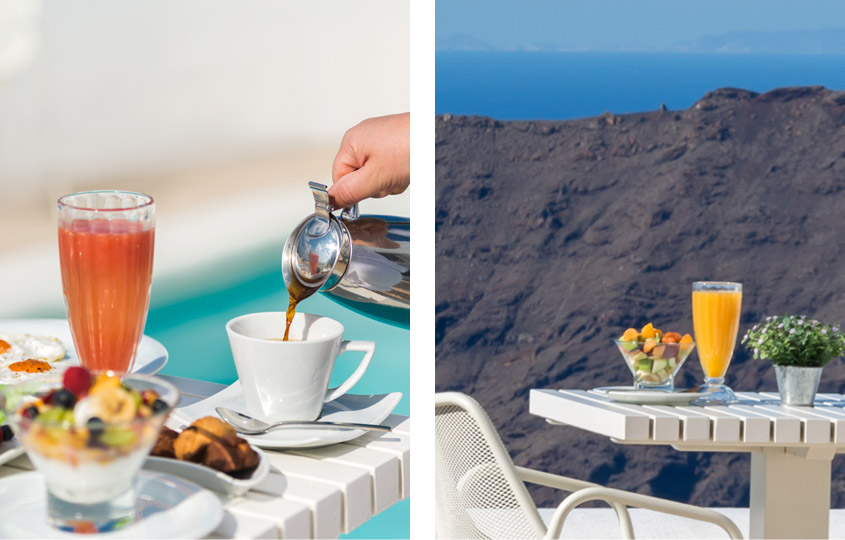 ENTER A WORLD OF WELLNESS
AT THE WHITE CAVE SPA
You are invited to embark on a journey of wellness, in a refuge of holistic relaxation at our White Cave Spa.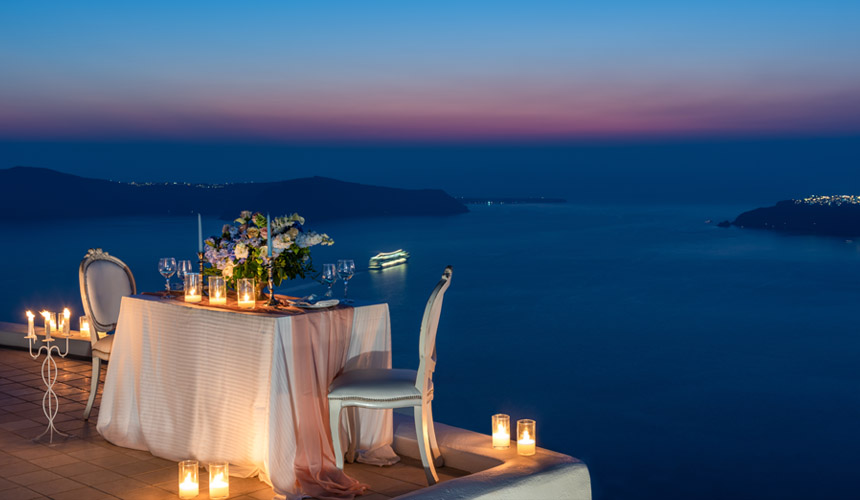 PRIVATE ROMANTIC DINING
Revel in a private candlelit dinner under the whimsical sky of Santorini, in an ambiance of impeccable Cycladic aesthetics and a spellbinding view of the setting sun, with its fiery colors surrendering to the argent ones of the moonlight.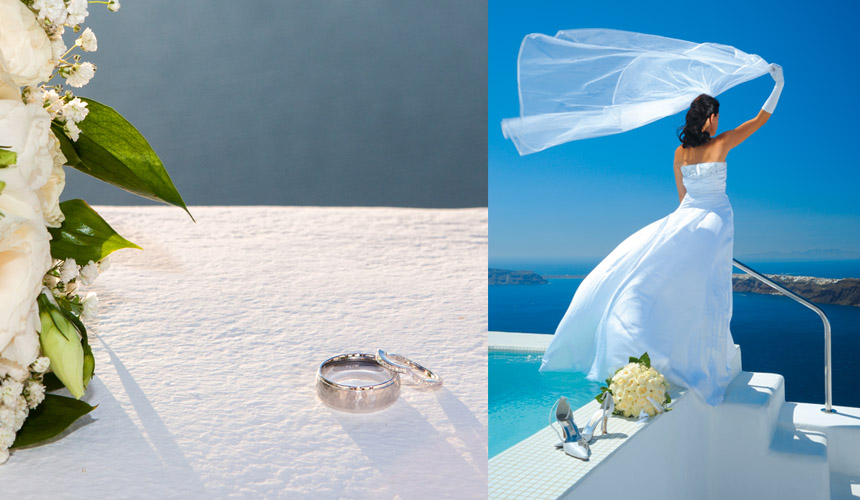 MEMORABLE WEDDING & HONEYMOON
Santorini is one of the most sought-after wedding and honeymoon destinations in the world, due to its dramatic landscapes, picturesque caldera, legendary sunsets, and idyllic beaches.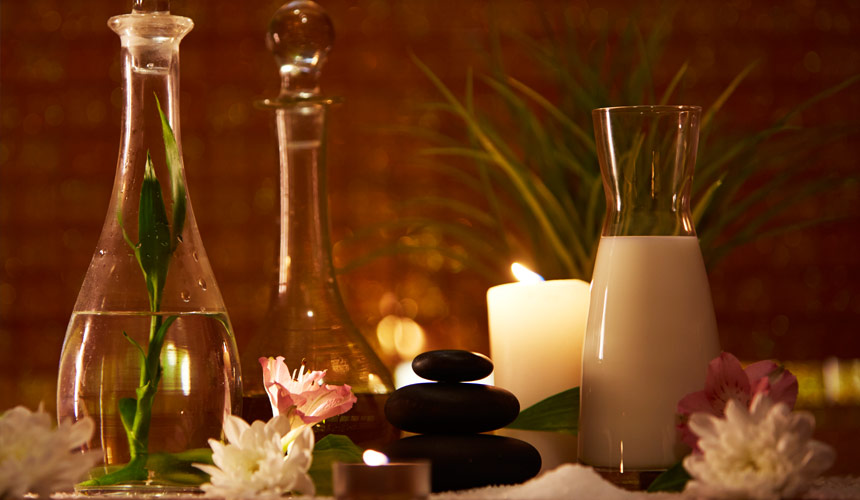 WHITE HONEYMOONER'S EXPERIENCE
Specially designed for newlyweds to enjoy a romantic spa experience together, our two couple's treatment packages will absolutely rejuvenate your body and spirit. Feel free to indulge and start this new chapter of your life together, feeling refreshed and revitalized! 
EXPLORE SANTORINI
ENJOY THE TREASURES OF A MAGICAL ISLAND